New Mex Mix
< previous GALLERY next >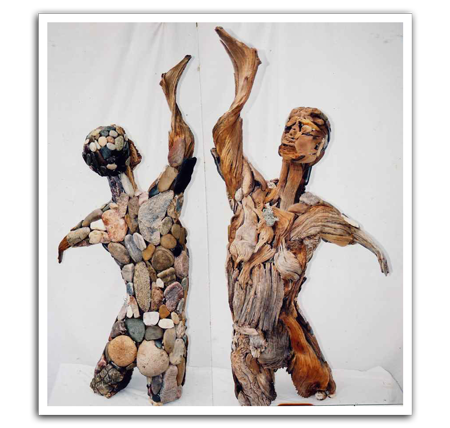 48" high x 30" wide x 12" deep
"New Mex Mix" Started when I found the right breast on the top of a low mountain on the outskirts of Taos New Mexico.
From this piece of knarled burl in the "Land of Enchantment" I continued to search for the rest of the sculpture from the heights of the mountains to the depths of the Rio Grand gorge the sculpture grew.
New Mex Mix was purchased by a Californian while on display at the North Dakota Museum of Art.