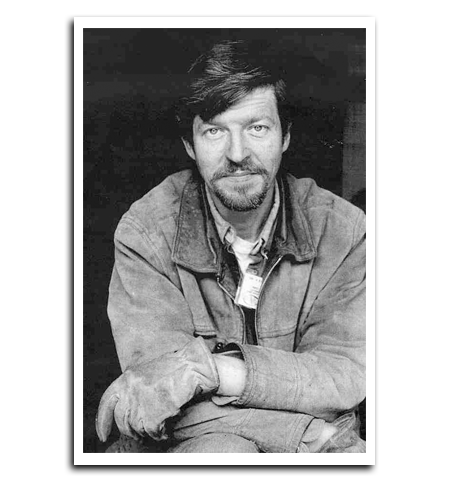 Albert Belleveau, Sculptor
We make art to see more clearly.
I was born in Minneapolis, Minnesota in 1959. I moved to my grandparents farm in 1970 and continue to roam the hills and valleys of Maple Ridge Township.
I live in a log house surrounded by the fullness of nature that inspires many of my works. I have primarily created with metals in my mature years but before I had the technology to weld I would collect sticks and stones and steel and glue them together to create my little sculptures - I did this primarily between the ages of 7 to 16.
After joining the work force as a welder at 17 I often spent my coffee and lunch breaks welding sculptures at my various places of employment, and have always been haunted by the shapes and possibilities
of cast off materials.
In the last few years I have begun to re-explore the materials of my youth and compose them in more mature themes. What I'm really feeling with my stick and stone and steel sculptures is the merging of the human spirit with the organic materials of our creation. The human form shaped of the duff we often overlook leads us to the excitement of "seeing the new in the familiar"
and all art is simply "SEEING" better.
Rock Iron Art, is the syntheses of a life long love affair that I have had with two of northern Minnesota's most plentiful resources. I use rocks and metal in sculptural form to depict humorous life forms, unique functional furniture, art structures and decorating accoutrements.The wind and wave softened stones are collected during my frequent kayaking trips on Lake Superior and are sculpted at my Puposky studio.
The rocks are selected according to size, shape and color then thrust into cherry red cages of steel, formed and tightened under enormous pressure. They are then welded to depict chosen sculptural needs. The finished sculpture is sand blasted to even the surfaces and sealed with two coats of lacquer to accentuate the stones beauty and protect the steel from rust.
I have been using this process to capture and create with stones for ten years, but I have come to understood its significance more recently. The stone - as recognized by the indigenous peoples - is Grandfather or Spirit and the steel is temporary flesh. Thus through this parallel of steel wrapped stone - flesh wrapped spirit, I am coming to better understand myself and others and how we are related.