Woodland Fairy Princess
< previous GALLERY next >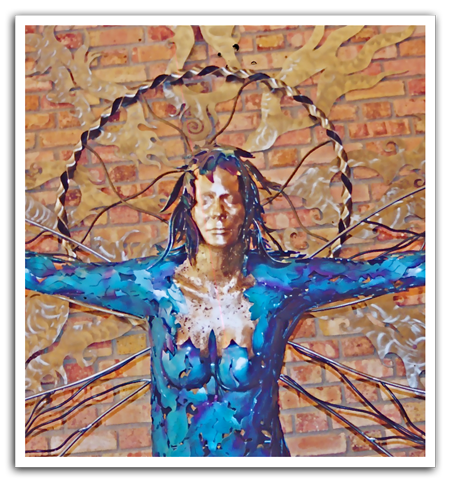 Woodland Fairy Princess is a commissioned installation
on display in Walnut Hall at
Bemidji State University in Bemidji, Minnesota.
I did castings of the remodel designer for the
Walnut Hall Cafeteria Art Space and created
the Woodland Fairy theme.
Overall installation is 12 feet wide 7 feet high 6 feet deep.
Materials: painted cut steel leaves, stones, cast scrap brass, stainless steel.
Price : $8000